I just received the annual Communication Arts Design Annual, which is the compendium of the best print graphic designs of the year. What does this have to do with interaction design you might ask? Well, if you are in the business of creating great experiences that people want to interact with, you are in the business of making things look good for your audience as well as be easy to use.  We subscribe to CommArts because we want to know what the latest visual trends are so we can create the right experience for each design project, whether it's in order to create a hot, modern experiences or deliberately steer away from what everyone else is doing. Trends in the print world bleed into the digital world and vice versa. Here are the trends that I noticed that people should know about: [more538]
1. Large font as the primary graphic element
This trend was is rampant in all categories and was is sometimes blended with other trends I discusselements below. Oversize font was is treated as the primary visual theme and communicatesd the brand, often in black or another primarybold color.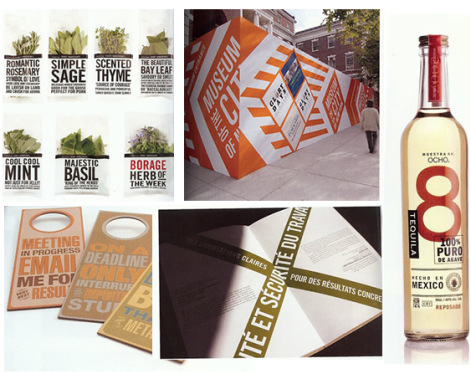 2. Bright primary colors
Flipping through the pages, in a cursory way  I was struck by the brightness of the designs. Bright, saturated colors were are overrepresented…sometimes complimented by black or dark brown. Pastels and muted tones were are almost missing. Orange was  is  the most prominent color – used alone or in combination with other bright colors.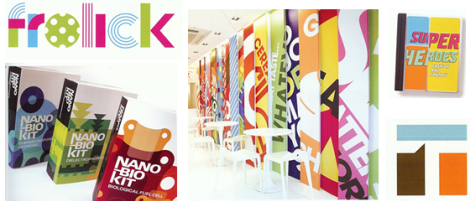 3. Physical objects
Many designs mimicked real physical objects in an unusual space. Aqualtis unusual bag for advertising the ability of its wool and cashmere clothing line to be thrown in themachine washing washed machine set the standard for other designs to come including large brands like Tommy Hilfiger and Coke. and many other novel uses of real goods.  Sometimes, as you can see in the Kresge annual report below, the large type theme was combined with a physical object to have both trends represented.
Share this: